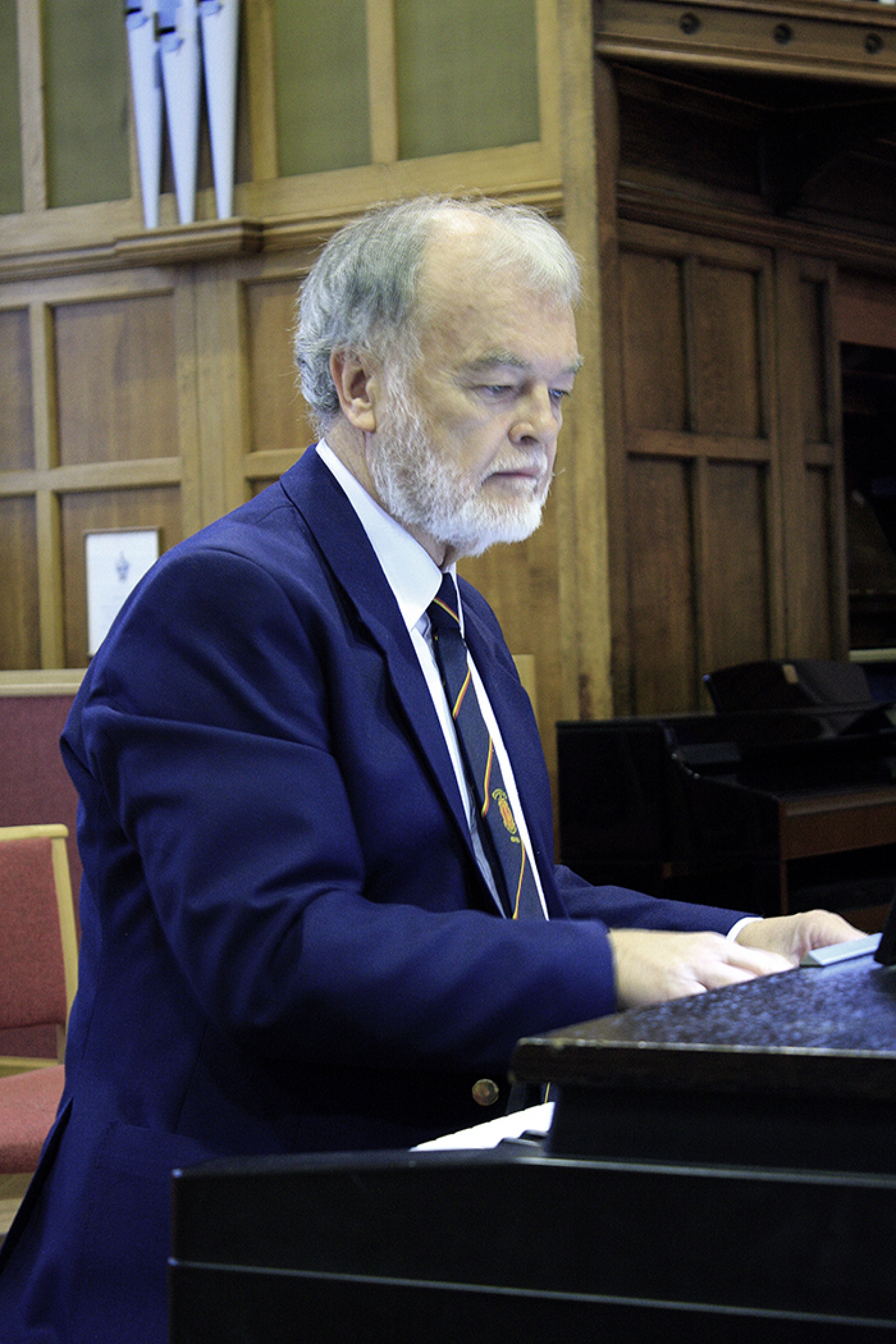 Musical Accompanist: Michael Uren
Mike joined us on 1st September 2014 officially although he had helped ( along with others) to keep the choir afloat since we lost George Smith suddenly in March 2014. We are delighted to welcome him.
In his own right, Mike has a fine tenor voice and has sung with Choral Societies in Penzance and Helston. Actively involved with drama and pantomimes both as player and director , Mike is well known throughout Cornwall and beyond for his many years at Four Lanes Male Choir where since 1975 he progressed from singer to accompanist and then Musical Director, the latter post from 2011 until October 2013.
Mike is equally proficient as a pianist and organist.